FABULOUS - TOP web design agency
FABULOUS

combine strategy with creativity and technology in order to create high-quality and easy to use websites for real people
MISSION
I've been active in advanced graphic and web design since 2014. I focuse on clients who needed new websites or a redesigns of their outdated website. I work with clients from USA, Russia, Dubai, Israel and Europe etc.

I create something beautiful and tailored for each of my clients to project unique imagery and content that matches their reqirements and goals to impress their viewers and exceed their expectations.
So you as my client as I can be proud of it!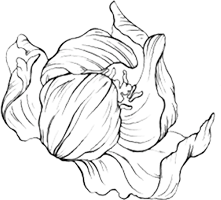 SERVICES
The visual dimensions of your website are vital to creating positive impression with your target audiences to increase brand recognition, lead generation and inspire them to choose you.
Project focused and user friendly landing pages with clear messaging and action buttons to cut through distractions and make sales.

from $1500

Websites & eCommerce

For a large majority of businesses, the effective websites need to be user friendly, project engaging impression, offer easy access to information and encourage visitors to act.

from $300

Server
Settings

Impelementation integrations, domain and hosting settings, mailing service, website testing, speed optimization etc.

The presentations, social media banners and infographics should project imagery that is tailored to impress and inspire the target audience to act.
WORK WITH
The sum being greater than its parts.
The combination of different backgrounds and disciplinesis one of our key assets as we all share a valuable range of perspectives, which help push our and clients' business further